Back at TechDays Ottawa I was using my laptop to give a presentation on Hyper-v live migration. Anyways Rick walked into the room as I was just about to "clean" my desktop of folders and icons as I always do before a presentation.
Rick said "Let me show you this cool feature of Windows designed just for presenters!" Then he proceeded to right click my desktop, point to View then unselect Show desktop icons.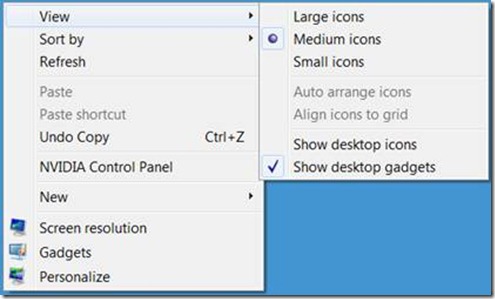 After doing this all of my icons "disappeared" from my desktop.
So if you have a presentation to do and you don't want to move around all of your desktop, try this trick.