This is one of the blogs that I saved from the Blog Clean Up! I'm sure people are asking why save, fix up and republish a blog from March 2007 about SMS 2003? The funny thing is that Rod said back then is still true today! Accessing MECM Data and Who Should Have Access to It, still 100% correct in 2022! 15 years later! You can order the book on Amazon if you like.
Original Blog post on Accessing MECM Data
While reading chapter 3 of "Pro SMS 2003" by Rod Kruetzfeld's, Rod touched on one of items that I believe all SMS administrators should do.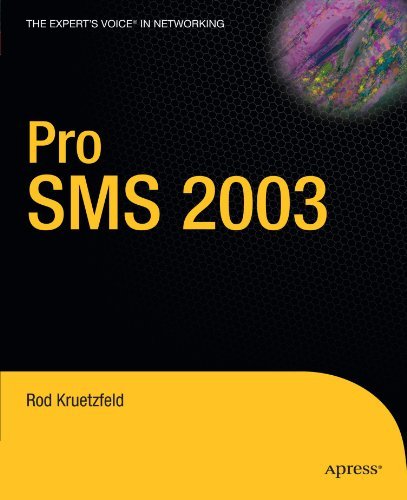 To quote Rod,
"IT Management: By all means, allow your IT Management access into your SMS 2003 environment. They can be your best proponent for such tools, especially when supplied with the ability to view queries and web reports [Now SSRS and Power BI Reports]. Create some customized reports that suit their specific needs, permits then access, and educate them on how to access these reports. I doubt very much that they will need to view anything else inside the SMS console."
I will refine this even farther. Give all IT Management, IT Security, Service Desk staff, and Back Office staff FULL access the SMS web reports. Since this is a read only web site they can do any harm to anything.
With everything that I can do and add to the SMS web report such as the "SMS 2003 Web Reporting – Remote Tools Page version 3.21", I really don't need to have anyone access the SMS console except for the SMS Admins.
What does it give them?
Provide them with access to real-time data.
Provide more self serve to access to data.
Give them a better understanding of what SMS can report on.
And ultimately show the value of SMS.
The one thing that I miss from the SMS 2.0 days is the ability to have two or more SMS Web reporting sites.
In SMS 2.0 I had one fully public site that anyone could access the data within the SMS database, however they could not see any data about individual PCs. So they could see reports like:
Count of PCs with Modems
Count of Add / Remove products
But a private site which required a network logon could see all reports within the public site and drill through to the underlying reports such as:
List of PC that has Office 2003
List of PC with internal modem installed.
End of Old Blog – Summary
Don't you think it is still true today that reports and data mining is important. Granted that some of the reports listed are dated! Accessing MECM Data is the point for everyone/ managers, isn't? Yes it is true that we move on from the "old" web reports to SQL Server Reporting Service (SSRS) and Power BI Reports. But you still want people to see and interact with the data!
Finally, don't forget that you can subscribe to my RRS feed to stay on top of the latest trips and tricks. Additionally, If you have any questions, please feel free to touch base @Garthmj.