Like many of you I have my office OneDrive and my personal one drive. My personal OneDrive is connected to my phone and home computer. Sometimes, I need to copy files between my business personal computer and business computer. I really should say my blogging computer for https://askgarth.com/blog/. For example, I will take a picture on my phone to use within business blogs or documentation. The long and short of it, is that I wanted to see if you can setup OneDrive and a mapped drive on my computer. This blog will give you step by steps on How to map OneDrive as a mapped drive.
Why Map OneDrive as a Mapped Drive
As I say above, I wanted to connect my Personal OneDrive as mapped a drive so that you can easily copy files between your personal OneDrive and business computer, the possibility are endless. Particularly without the need of a USB drive, which USB drives can be blocked by company polices. And as we know USB are a bigger threat that OneDrive. I say that as it is no different that using email to send files back and forth between both computers.
The process is simple, locate you OneDrive details, record your CID and map it as a network drive as you would any other drive.
How to Map OneDrive as a mapped Drive
Using a browser start by logging on https://onedrive.com/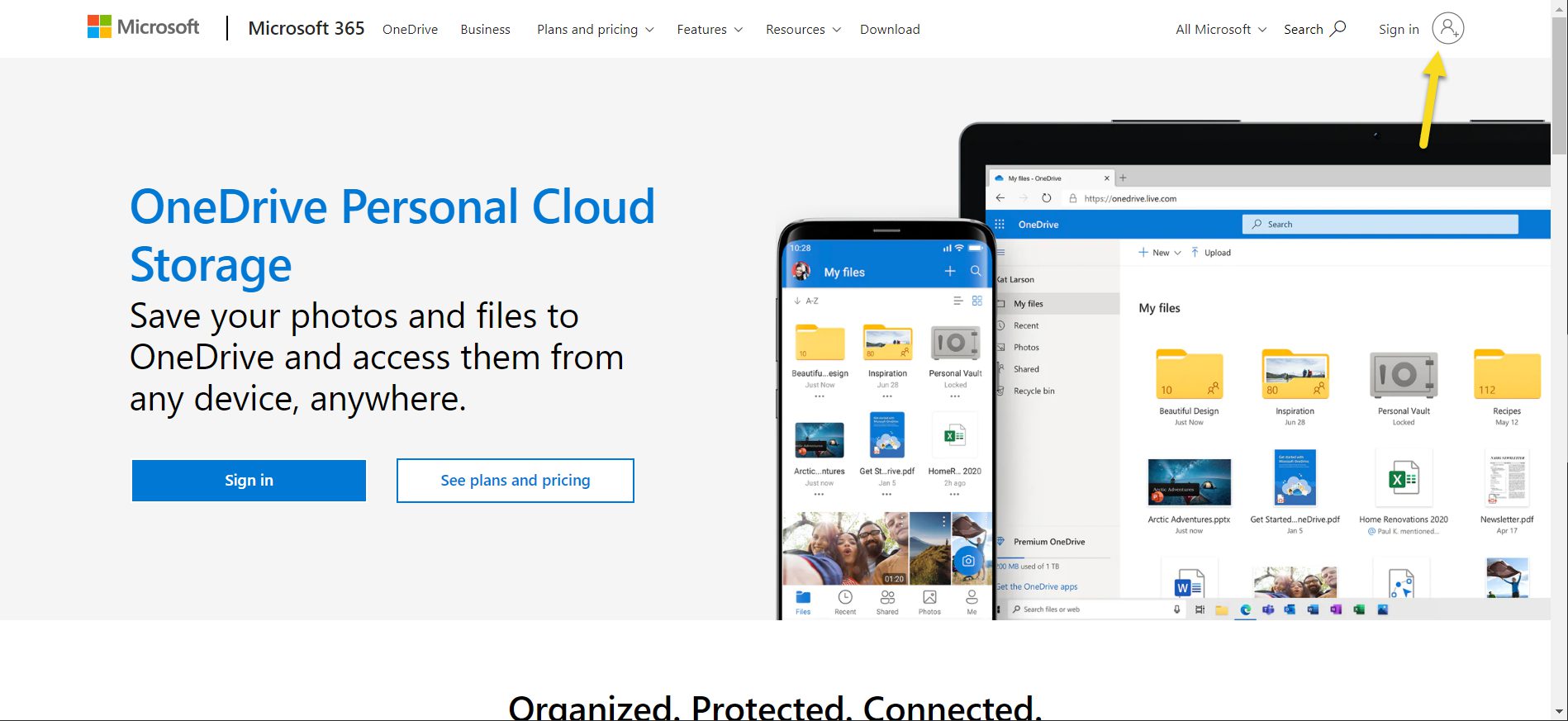 Click the Sign in link.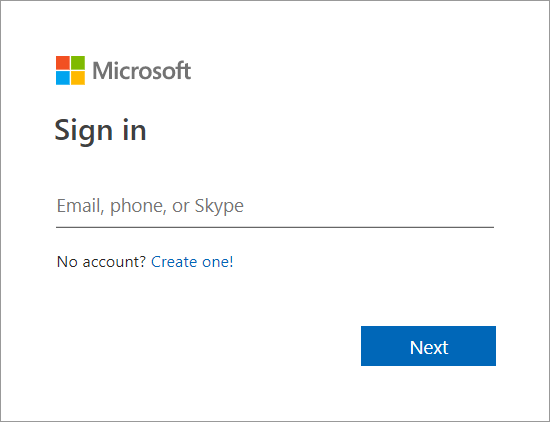 Enter your user id and click Next.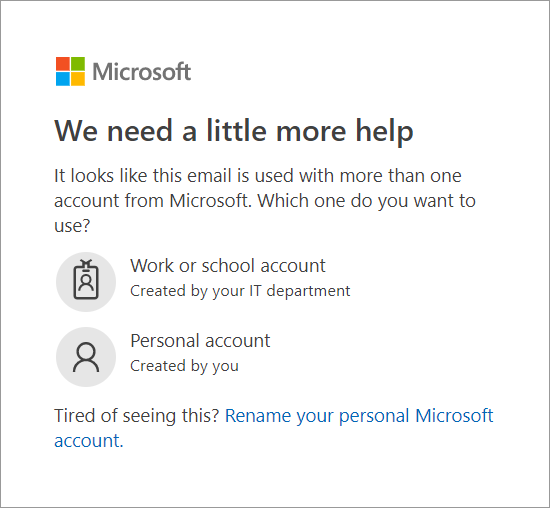 In my case, I selected Personal account button.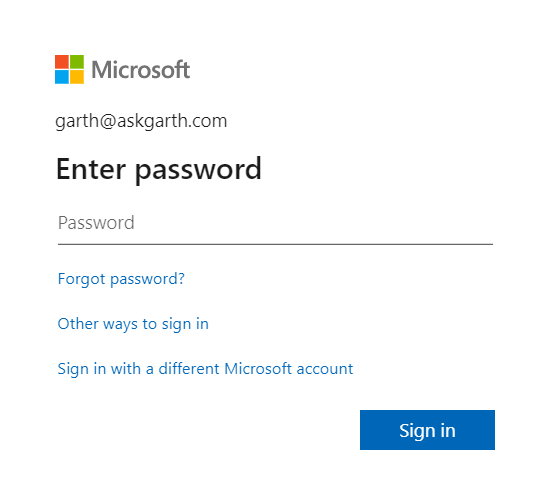 Enter Password and click Sign in button.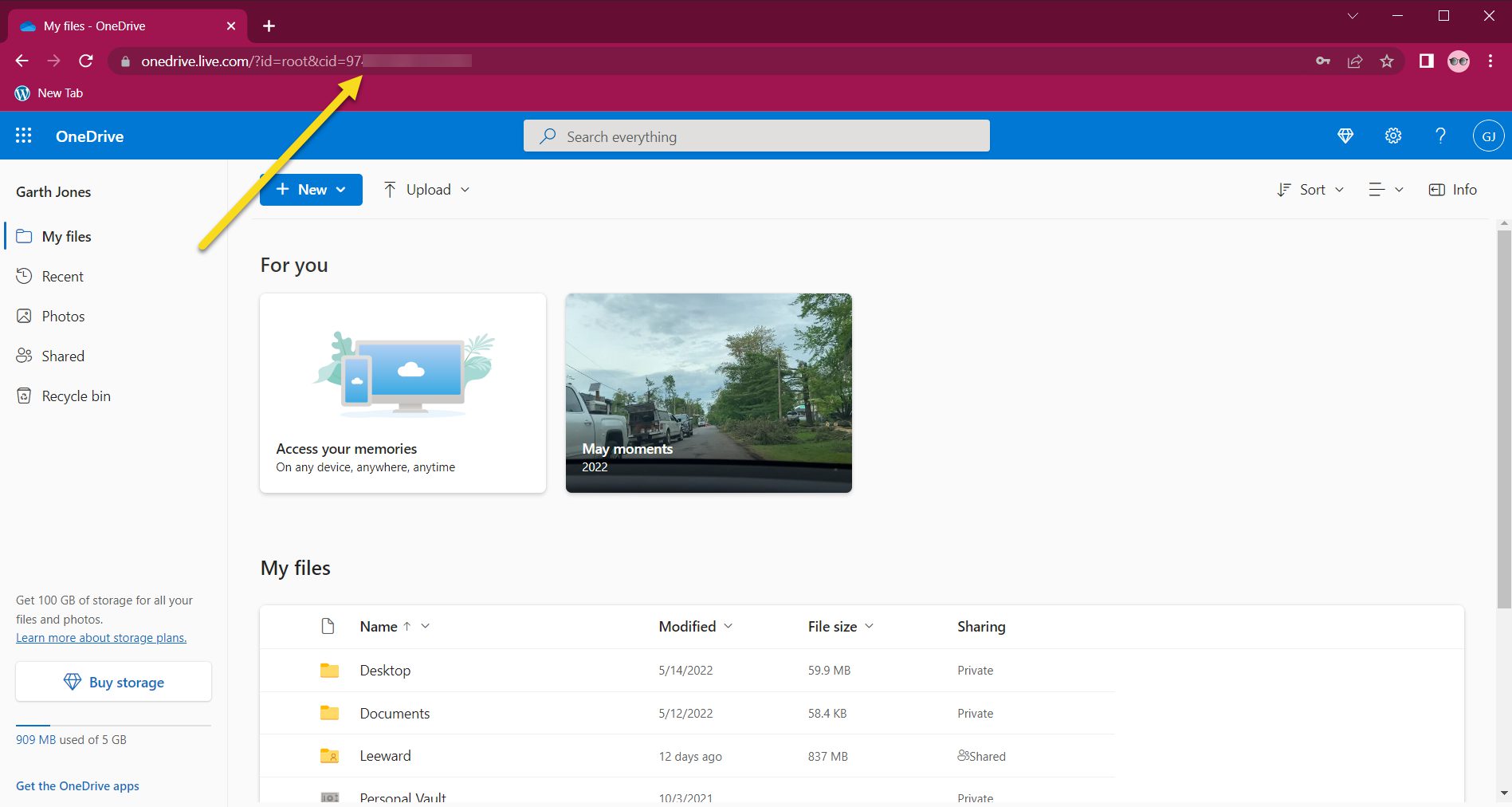 Now you have access to your personal OneDrive via a browser. But that is not a Mapped drive. Next step is to copy the CID (yellow arrow) listed within the url. My CID was 16 characters long.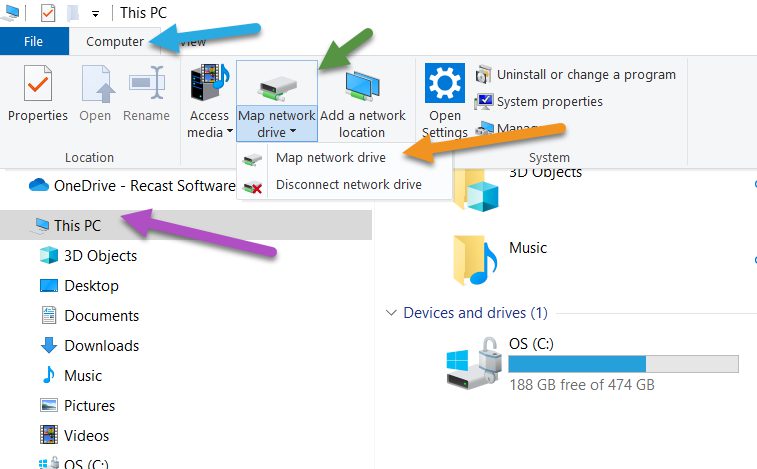 Open File Explorer, make sure that you are on the This PC node (purple arrow). Select the Computer tab (blue arrow). Next click the map network drive (green arrow) icon to show the menu. Select the Map network drive menu item (orange arrow).
In order to map a network drive you will need to append your CID to https://d.docs.live.net/ you will end up with a url that looks similar to https://d.docs.live.net/97xxxxxxxxxxxxxx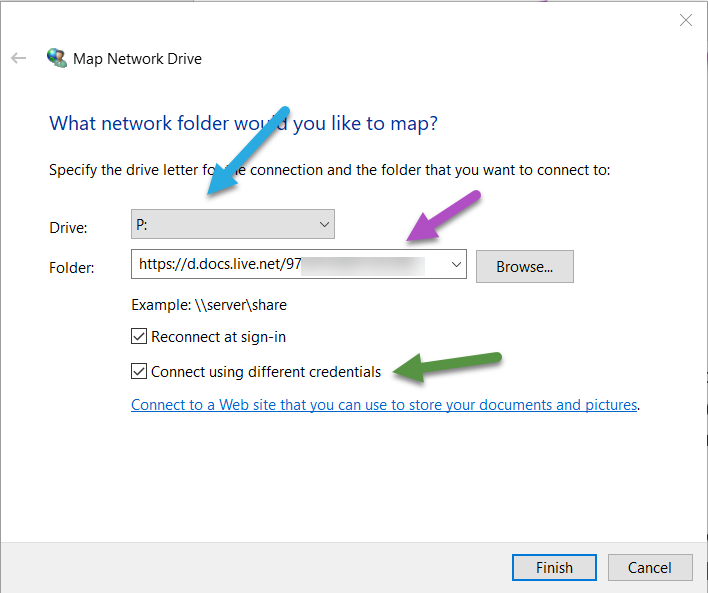 Select the drive letter, P: in my case. Then enter the URL that your determiner before. Finally, Check the Connect using different credentials check box before selecting Finish button.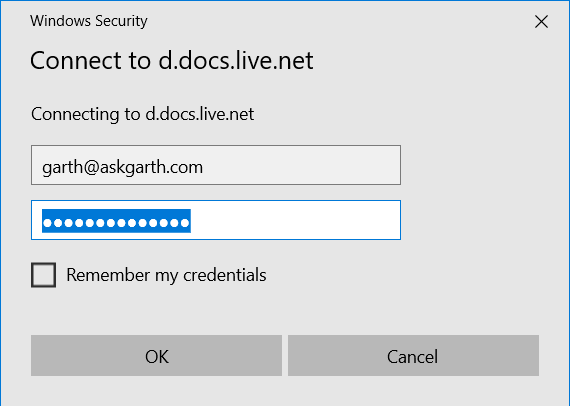 Enter your user name and password. Optionally select the Remember my credentials before selecting OK button.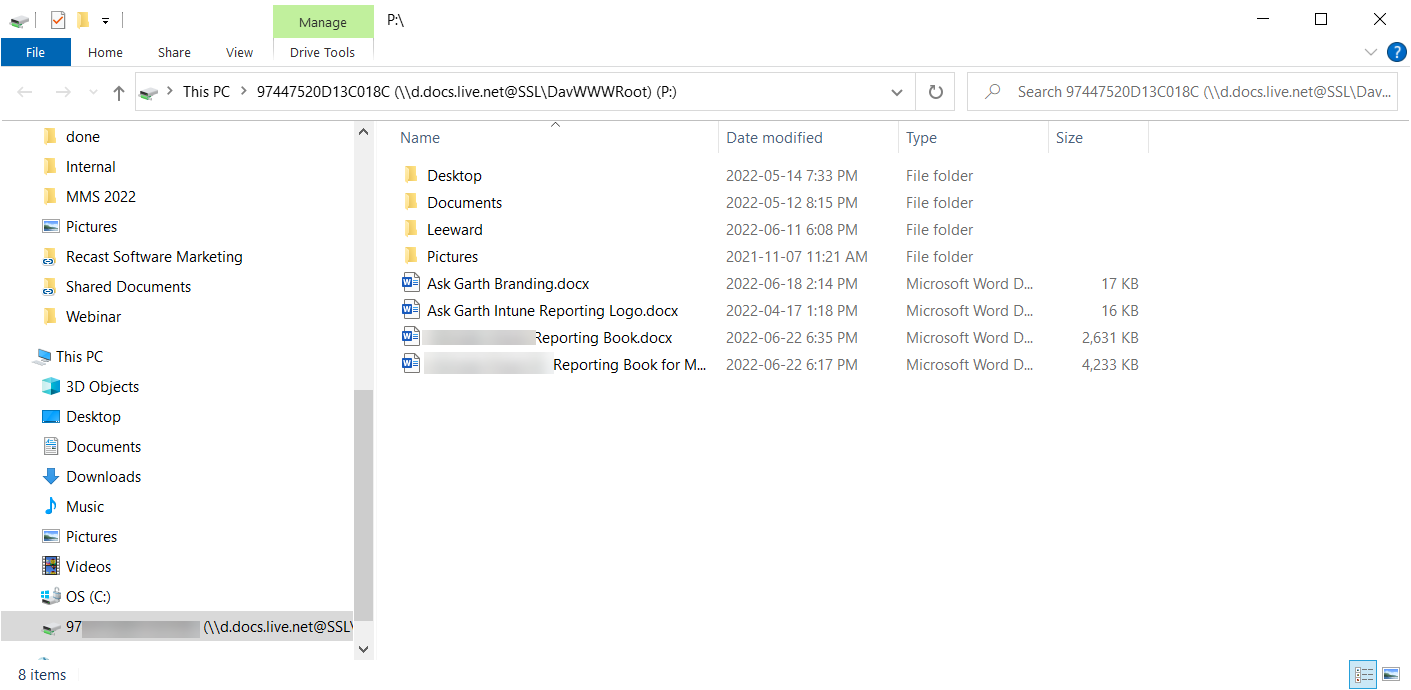 With that last step you now have your OneDrive mapped as a network drive. You can copy and paste files easily and effortless between your two computers now. This will help make my life blogging easier as I don't need to email files back and forth, watching bigger file get rejected due to size limits. I think our email system has a 10MB limited. And some of my videos will easily hit that limit! So no more bounce messages!
I hope that you found this article helpful, if you have any questions, please feel free to touch base @Garthmj.