Thank you to everyone who attended the recent MVP Cloud Roadshow which was organized by the Ottawa Windows Server User Group (OWSUG). I had a great time talking about the 7 tips I recommend for mobile device management (MDM) with Exchange Connector, Intune (hybrid) and Configuration Manager. As promised, here is a link to my presentation: /downloads/PPT/7tipsforMDM.zip.
In addition to my presentation, I would also recommend that you follow the blogs of other ConfigMgr MVPs as most will discuss Intune and ConfigMgr. For a complete list, you should reference the System Center 2012 Configuration Manager Survival Guide.
What is Mobile Device Management
In a nutshell, MDM allow you to manager you Mobile device just as you would a laptop or desktop. What type of devies are we talking about when we talk about MDM? We mean Mobile, Tablets, laptop and even desktops can be managed with MDM. However not servers. This will mean that you will want a Cloud connection so that these device when they are off-prem, can still be managed fully. MDM allow you to protect your companies data! MDM is something that every company these days should be looking at. As a SCCM admin you should be looking at it too!
Microsoft Endpoint Manager Configuration Manager (MEMCM / MECM) formerly System Center Configuration Manager (SCCM / CM/ ConfigMgr) is a great starting point along with Microsoft Intune for your MDM journey.
MDM on Twitter
Here are some additional twitter accounts that I suggest you follow:
Jeff Gilbert, https://twitter.com/JeffGilb
Gerry Hampson, https://twitter.com/GerryHampson
Nico Sienaert, https://twitter.com/nsienaert
Peter van der Woude, https://twitter.com/pvanderwoude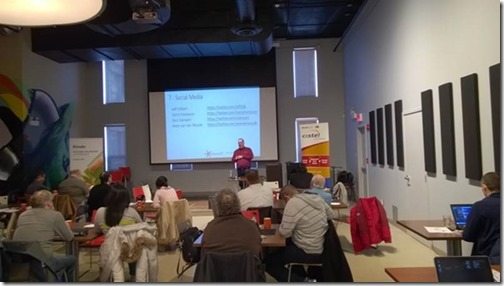 Did I miss any of your favor tips? Comment below. Don't forget that you can subscribe to my RRS feed to stay on top of the latest trips and tricks. Additionally, If you have any questions, please feel free to touch base @Garthmj.