While I was working on my new lab, I noticed that collections were not refreshing. But why Collections Not Updating on the CAS?  So I dug deep into the server and noticed that the link state of Database Replication was Link Degraded.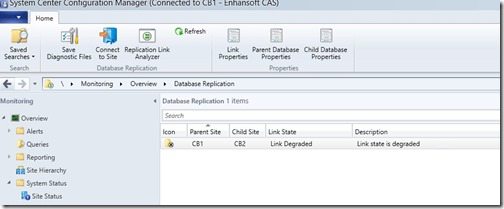 I ran the Replication Link Analyzer and received the following message: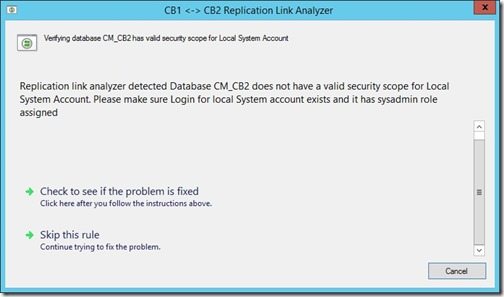 By way of background, this lab is configured to be a complex one. It has a CAS and a primary site server. Each of the primary site's roles are remote to the site server. The remote roles are SQL Server, SSRS, WSUS and two DPs.
Fixing Collections Not Updating on the CAS
Returning to the error message, the Replication Link Analyzer said that the primary site didn't have sysadmin (SA) rights. However, the primary site already had SA rights on the remote SQL Server (see the screenshot below).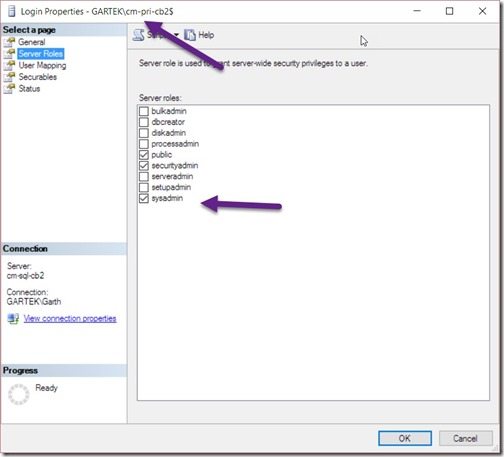 I started troubleshooting by looking at the system account details on the remote SQL Server. You can see in the screenshot below that the sysadmin rights are not configured.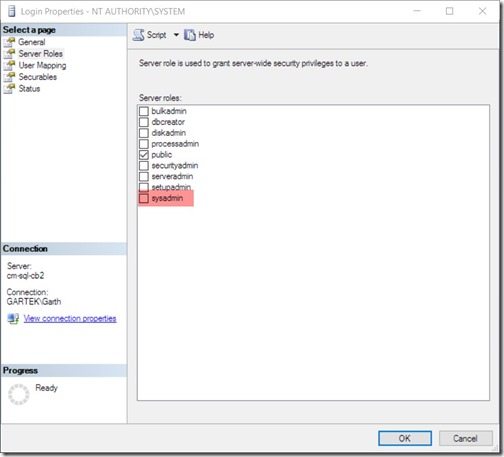 To solve this problem, I clicked on the check box next to sysadmin and then clicked on the OK button in order to apply the update to the account.
Back to the Replication Link Analyzer, I checked to see if the problem was fixed. With any luck it would be, however, in my case, there was an additional issue (see the screenshot below).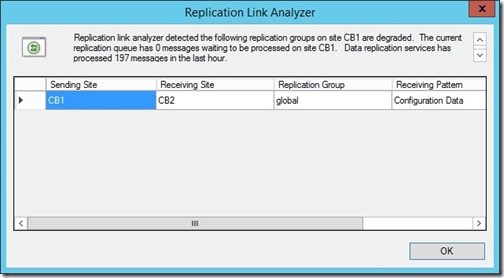 First, I clicked on OK to continue.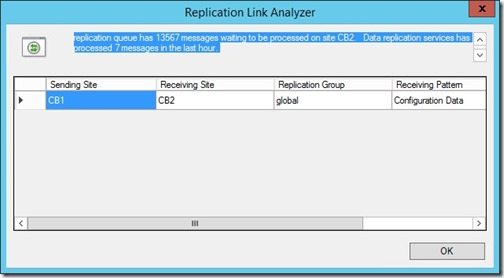 Was this the same error? No. The error message said:
Replication link analyzer detected the following replication groups on site CB2 are degraded. The current replication queue has 13567 messages waiting to be processed on site CB2. Data replication services has processed 7 messages in the last hour.
Summary
What do you do to solve this one? Simply wait!
Due to the time of day, it was 12+ hours before I checked on this problem again.
Finally, I clicked on the Check to see if the problem is fixed link in the Replication Link Analyzer. Success!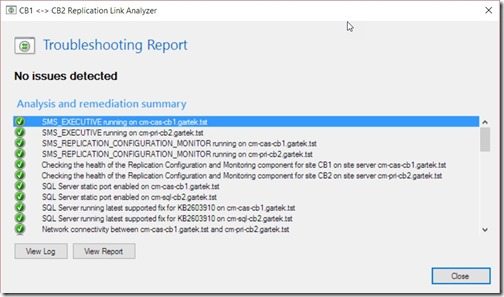 Now my collections are updating in a timely fashion. I hope this blog post illustrates to you why it is important to review your replication status on a regular basis, especially a day or two after you create a new primary site!
Finally, don't forget that you can subscribe to my RRS feed to stay on top of the latest trips and tricks. Additionally, If you have any questions, please feel free to touch base @Garthmj.