Sometimes people want to make life difficult for themselves. SQL deployments in a Configuration Manager environment come to mind. In one such example, deploying a remote SQL installation with a default instance name and using a non-default port. By default, SQL will use port 1433. But what to do if you choose a different port to use?
First you will need to open the new port in the firewall.

Next, in SQL Server Configuration  Manager, navigate to Protocols for MSSQLSERVER.
Open the TCP/IP properties page.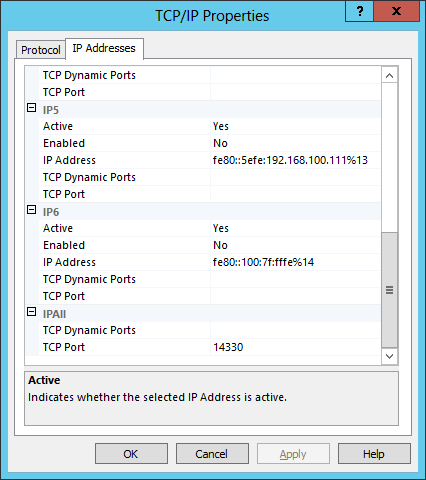 Clear all the TCP Ports. In the IPAll portion, set the TCP port to the port you wish to use.
Now that the port is set, configuring the Configuration Manager setup and later the Reporting Services point, will ensure that they will communicate with SQL on the desired port.