SQL Server Reporting Services 2016 (SSRS) has a new exciting feature that will allow you to customize your SSRS site with your company's logo or name, and color scheme. You can add a custom brand package to SSRS which allows you SSRS to follow your companies branding!
I couldn't wait to install SSRS 2016 Release Candidate 2 (RC2) to check out this feature with System Center Configuration Manager (ConfigMgr)!
Below is the default Site Settings SSRS page with Microsoft's logo and color scheme.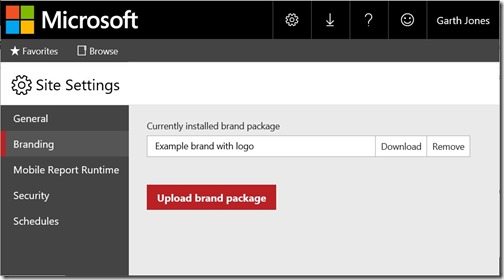 Custom Brand Package
I took some time trying out this new feature with Enhansoft's logo and color scheme and you can see the results in the screenshot below.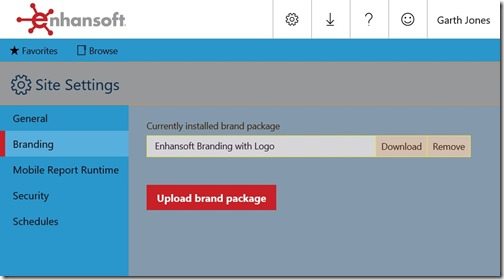 See how the custom brand package changes the look and feel of your SSRS site? Given that this was my first attempt at creating complimentary colors for Enhansoft, I think it turned out great!
I'll be honest with you, it will take a bit of work to update your company's logo and color scheme. But I've put together a couple of blog posts to help you out. In tomorrow's blog post, I will tell you how to edit the brand package and import it to SSRS. And in another post I will show you which attributes map to which elements on the SSRS website.
A couple of things to remember about SSRS branding:
· These settings apply to all users on the site.
· Currently there isn't a lot of documentation about this feature and how it may affect the SSRS site.
I truly love how this new feature will allow ConfigMgr admins to customize their SSRS site. It personalizes a company's look and feel. Consultants should like this new feature too. Because this is one of those extra added-value items that will make clients very happy.
Don't forget that you can subscribe to my RRS feed to stay on top of the latest trips and tricks. If you have any questions, please feel free to touch base @Garthmj.