Hi everyone! As promised, in my How to Create Power BI Parameters blog post, this post shows you how to create a Power BI template.
Why is a Power BI template important? That is a great question! In order to answer it, here's a problem that I faced. While creating a Power BI report for computer monitor information, which is part of Recast Endpoint Insights, I needed to find a way that allowed our customers to open the report and connect to their SCCM database. If I used the default .PBIX file, our customers would not only see our lab data (obviously, that's not ideal!), but as a result, the file's size would be large. This is definitely not what I wanted. Creating a .PBIT file solved this problem.
Power BI Templates
The primary file that is saved by Power BI is called a .PBIX Microsoft Power BI document file. This file contains the datasets, visuals, reports, data models and queries. All of these items put together make-up the primary file. It is used specifically to work with a connected data source.
On the other hand, the Power BI templates, called a .PBIT (Microsoft Power BI template file), is the framework with all of the existing data models, queries, reports and visuals BUT none of the data that would be found in the PBIX file. The .PBIT file is a sample file waiting to be connected to a data source. Using a .PBIT file ensures the same dependability, accuracy and efficiency across all the target data sources wherever it is used.
A .PBIT file gives the end-user the flexibility to either use it as is or customize it according to his/her business needs. In other words, creating a Power BI template means that you did all of the heavy lifting by creating the queries, visuals, etc.. And the end-user simply uses it within their environment or they customize it to their own liking.
How to Create a Power BI Template
Creating a template may sound like a huge task, but on the contrary, all it entails is a few extra steps in saving the file. There are two ways of creating a Power BI template and I show you both!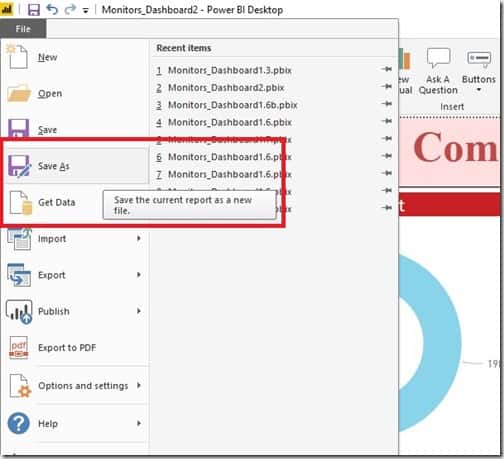 Here's the first one. Power BI saves a copy of the primary file by default, so while the file is open in Power BI, click on the File ribbon and choose the Save As option.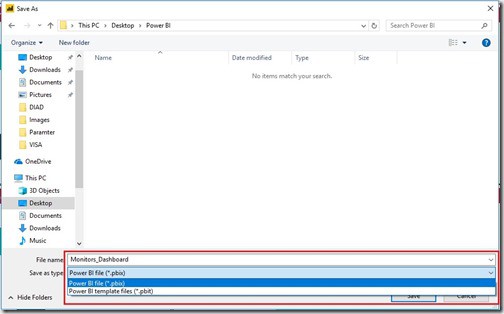 Once the Save As dialog box opens up. Choose the location to save your template to and give it an appropriate name in order to differentiate it. Click on the Save as type dropdown and choose Power BI template files(*.pbit). Lastly, click on the Save button. With that click, you created a Power BI template that's ready to use in future projects.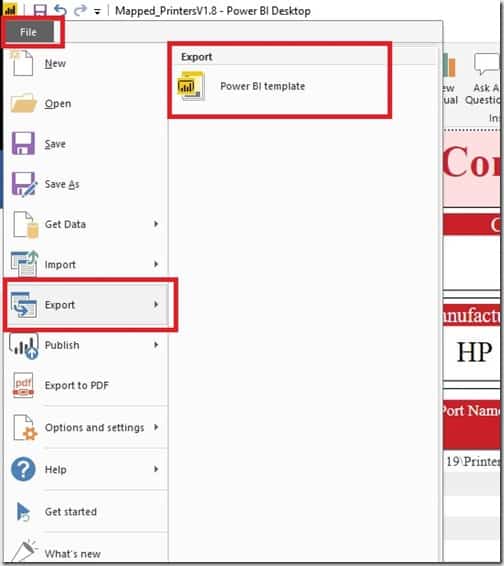 The second way to create a Power BI template is to simply click on the File menu. While the file is open in Power BI, choose the Export option. And then click on the Power BI template option on the right-hand side of the same menu. Finally, choose the location of your choice and click on Save.
Conclusion
As I mentioned earlier in this post, Power BI templates give the end-user a sample Power BI file with existing data models, queries, visuals and reports. The template file provides a starting point without the end-user having to, "re-invent the wheel." It also ensures that the report is portable between users and environments irrespective of when and where it may be used. The end-user is also free to customize it according to his/her requirements, if they like.
If you have any questions, you can get a hold of me via twitter @Garthmj. Keep on the look-out for more Power BI tips coming from me soon.