I often get asked how someone without a visual arts background can choose or create a color palette. For Microsoft Endpoint Configuration Manager (MEMCM / MECM / SCCM ) reports, which is really SQL Server Reporting Services (SSRS). I'll admit that I'm not great at mixing colors together either, but I've learned a few tricks along the way.
If you've followed my posts or attended any of my MMSMOA presentations, webinars or user group sessions, you'll know I always say, over and over again, how important color choice is when it comes to designing MECM reports and dashboards. Mastering this art will ultimately help you create better dashboards and reports!
The first section will show you how to duplicate an existing color palette. Once duplicated you can use the same color palette within your own MECM reports. The second demonstrates how you can create your own color palette when using a logo or an image.
How to Duplicate a Color Palette
If you're lucky enough, you might come across a color palette that you like, so you won't need to create one from scratch. If that's the case, then this tip will help you figure out the hex color codes used in the color scheme you like.
In this example, I duplicated mimic the Hot Dog color scheme from Windows for Workgroups (WFW) in one of Enhansoft Reporting's reports. The WFW color palette is a high-contrast theme to help those who are visually impaired.
First, I need to determine the hex color codes for red and yellow. So I'm going to use a tool that will extract the colors from an image. I upload one of the PNG files from the Hot Dog color scheme to the Cool PHP Tools website. Click the Browse button and Select the image file (JPG, PNG, etc.) to upload. Then all I do is click on the Run button. By the way, there are a number of sites that can help you with this, but I prefer Cool PHP Tools because it will tell me what the top 10 colors are within an image.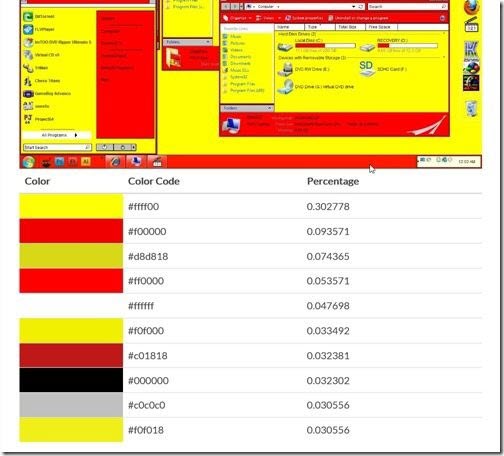 Above are the results from the uploaded file. From this list, I can quickly tell that #ffff00 is the primary yellow color and that #f00000 is the primary red color. I can also see the color codes for white, black and grey. The next step is to use these colors in my report. I'm not going to show you how I updated my report's color code. So for more details please see this blog post, Color Palette Codes in SSRS Defined and Explained.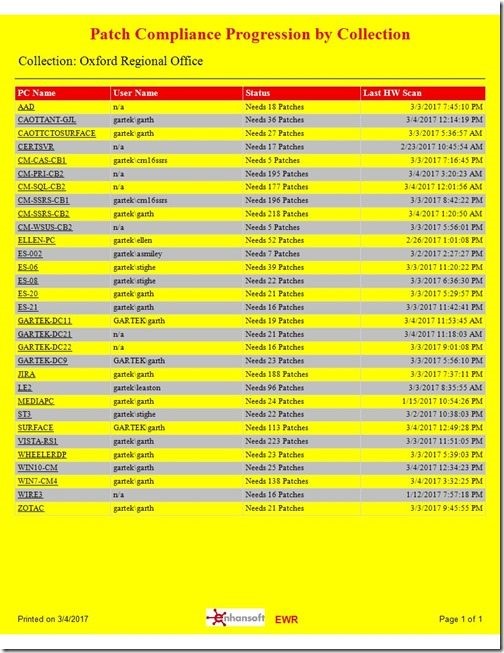 This is the end result. In the above screenshot, you can see that yellow is the background, red is the color of the headers, grey is the accent color, and the text is in black and white. I think the color scheme looks very similar to the Hot Dog color palette. Don't you?
How to Create a Color Palette
Create a color palette that's designed around your company's logo.

Thankfully, there are a number of websites that can help you out. Adobe Color happens to be one of the sites that I use and I'll show you how it works.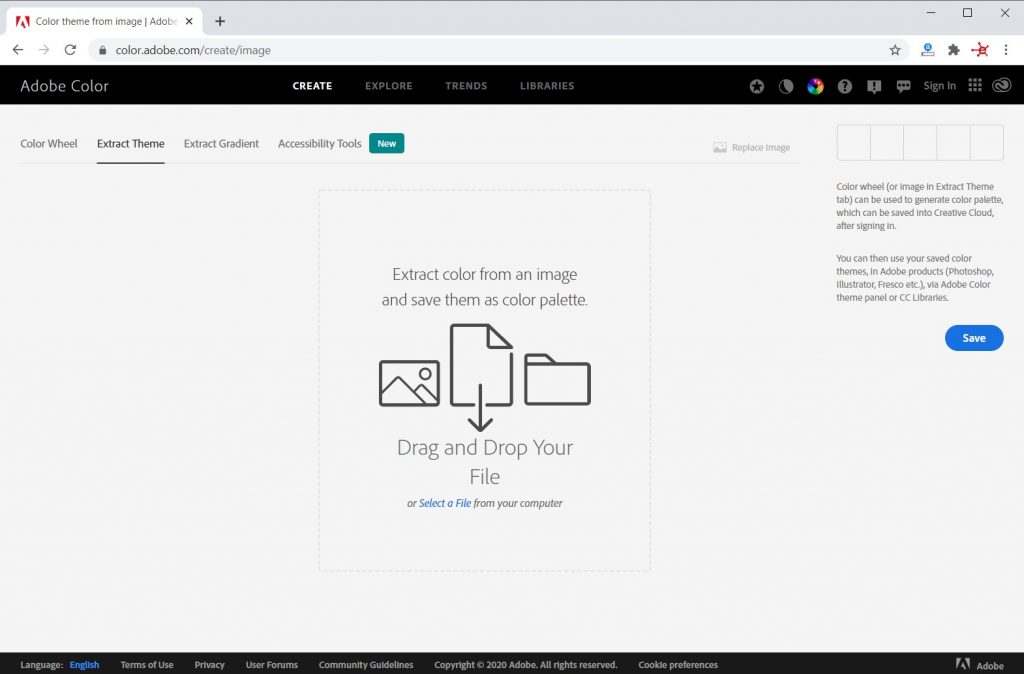 Using the Select a File link, select your logo. Upload the file and you instantly get a color palette! It's that easy. Below is the color palette for the Enhansoft logo.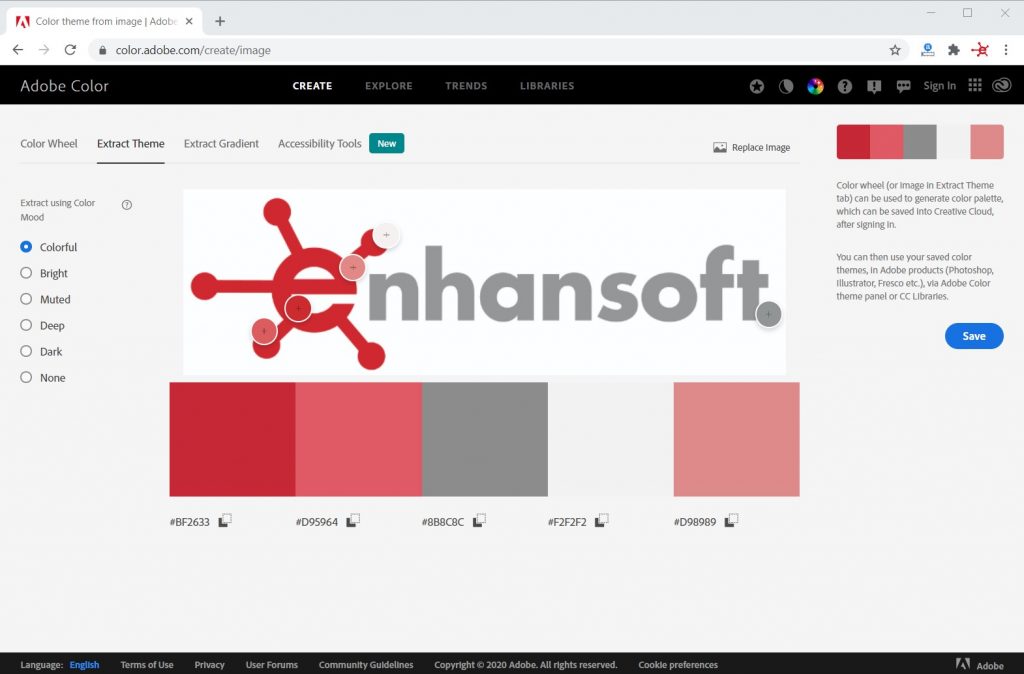 I find it easier to reference the main colors if I put them into a chart. Then I can decide how I'll use the colors within a report.
Review the Report Results
This is what my report looks like with the addition of these colors: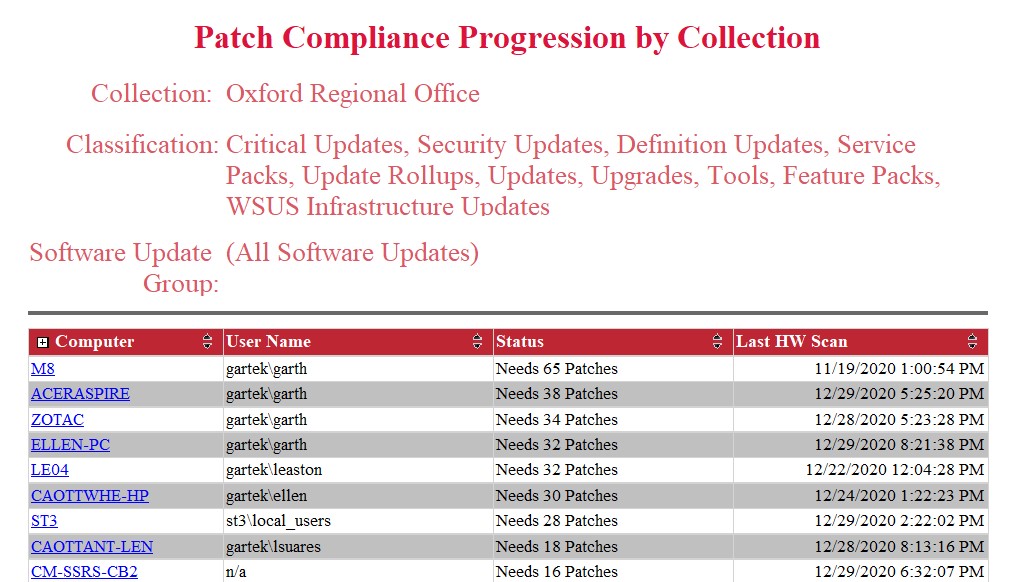 I think the subheading, "Collection: Oxford Regional Office," is too light and so are the others subheadings. I'll try again.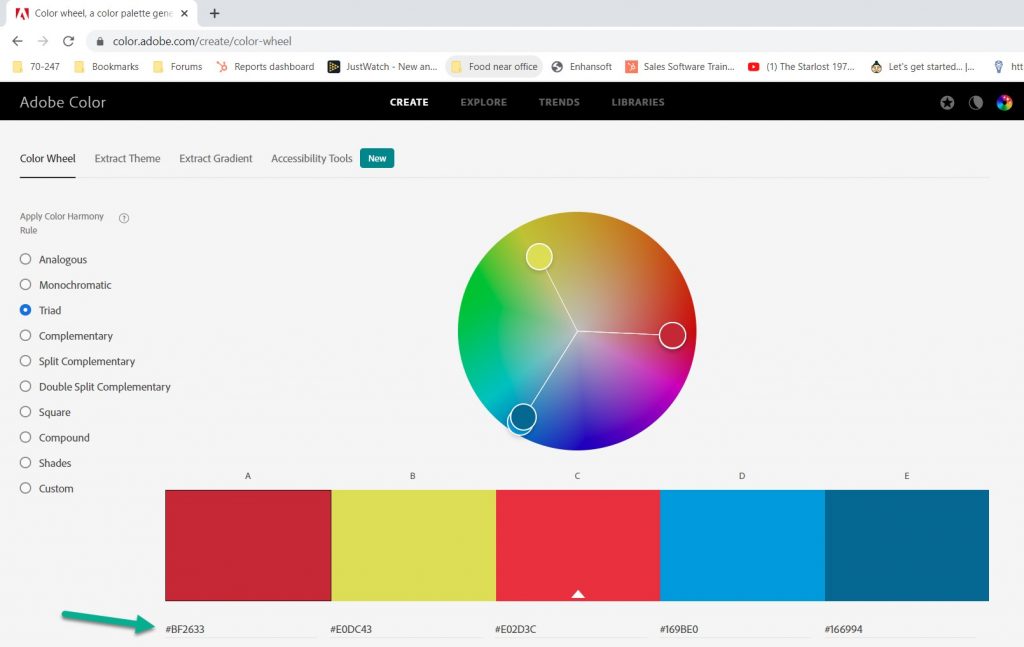 I go back to the Adobe Color page and select the Color Wheel tab. The page automatically makes some suggestions. But, I want the colors to be in the same "family" as the primary color, #BF2633, so I replace the "A" color (green arrow) with my primary color. Next, I review the list of Color Harmony Rules until there is a color that looks like it will work.
Now, I'll try another suggested color, #166994 ("E" color).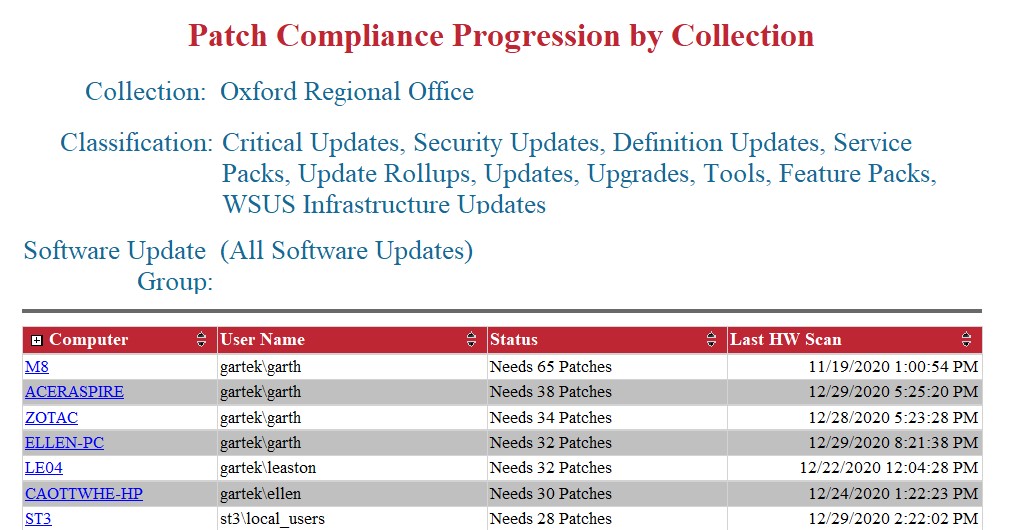 This looks better. I think, though, that I'll make a few more tweaks before I sign-off on this report, but you get the idea. As you can imagine, there is a lot of trial and error, but it's worth it!
Color Palette Resources
With the help of a few websites, you too can create a color palette for your dashboards, reports, websites, applications, etc., without too much work.
Besides Cool PHP Tools and Adobe Color, here are some other websites that you should check out:
COLOURlovers
Empowered by color – Color Meanings in Business
If you have any questions, please feel free to contact me @GarthMJ. Don't forget that you can subscribe to my RRS feed to stay on top of the latest trips and tricks.