An error occurred during the local report processing.
The definition of the report '/PC Warranty Information' is invalid.
The Value expression for the report parameter 'UserTokenSIDs' contains an error: [BC30451] Name 'SrsResources' is not declared.
When you previewed a report in SQL Server Business Intelligence Development Studio (BIDS) after following the instructions on how to preview Role-Based Administration (RBA) reports for CM12 R2 SSRS did you receive an error similar to the one above?
The error message means that the DLL wasn't referenced in the report and thankfully there is a simple solution to this problem. In a nutshell there are two steps:
Make sure that you copy the SrsResources.dll to the PrivateAssemblies directory.
Make sure that you add the DLL into the Assembly name section within the References tab for the report.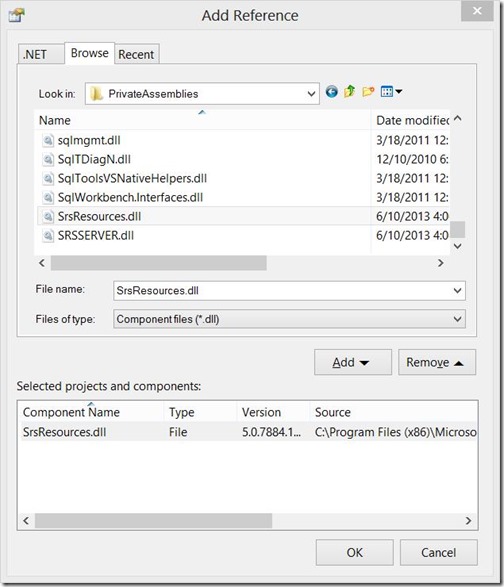 Now you should be able to preview your report in BIDS.