I'm one of the moderators of the TechNet System Center Configuration Manager (SCCM) forums and I often ask people to post a picture of the problem they're encountering. Sometimes I'll even ask them to post a link to the log files, so I can troubleshoot the issue. It can be an enormous help for me to see the exact error message or to read the text before and after an error message within a log file. Unfortunately a lot of new users have problems posting pictures and images or URLs to the TechNet forums, so this is why I'm writing this post.
Posting Pictures and Images or URLs to the TechNet Forums
As a new user of the TechNet forums, if you insert a picture or a URL into your message, chances are you'll receive the following error message:
Body text cannot contain images or links until we are able to verify your account.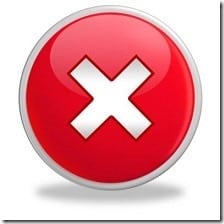 I believe that this is in place in order to help stop spammers from flooding the forums.
It may not come as a big surprise, but you need to have a validated account in order to post an image file or a URL. SCCM forum moderators cannot validate user accounts, so you need to take action.
You can either:
-Wait for the validation to eventually occur after posting and replying to several forum posts, and more importantly, having others mark your replies as the answer to a TechNet post. This may take some time and as someone new to the forums you may not have a lot of experience under your belt in order to answer items discussed in the forums.
-A faster method is to go straight to the Forum Issues page and post a note asking for your account to be validated. Someone from the TechNet team will review it and then validate it.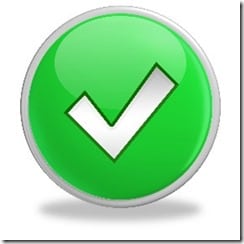 If you are reading this post, you are likely trying to solve a problem as fast as possible, so go to the Forums Issues page and locate the most current, "Verify Account" post. This post will be on the top of the list. Open the post and simply reply to it with a note that says, "Please verify my account." It generally takes a few days, but the TechNet Administrators will validate your account. Once your account is validated you can add pictures and URLs to all of your TechNet posts.
Tips for Posting in the TechNet Forums
-Take the time to properly search for your problem in the forums.
-Even though CMtrace may show a red line (error message) it doesn't necessarily mean that there is an error. Read the lines before and after in order to confirm if there is a problem. Oftentimes an error can be a good thing! For example, when the CCMSetup.exe doesn't discover a SCCM client installed, it will generate an error message in the log, and it will continue to install. This is exactly what you want to see in the log file.
-Don't post, "me too," replies. Instead expand upon the topic by telling folks what you did to troubleshoot the problem.
-Double-check that your posting is in the right forum for your version of SCCM.
-Try to select the correct sub-forum for your issue.
-Post a screenshot.
-Post a link to the relevant log files.
-The clearer the subject heading, the more likely the right person will read it.
-Don't ask multiple questions in one post.
-Don't post the same question in multiple forums. This can cause problems as you try different solutions based on responses from different forums. Oftentimes the advice can conflict and it might take longer to solve your problem. By the way, it is generally the same people who are answering the forums. For example, I answer questions in the Windows-Noob and TechNet forums.
-Forums are NOT a replacement for Microsoft Support, so if you need their assistance, get it!
-Forums are generally answered by other SCCM admins. Almost no one from the Microsoft product team monitors the forums.
-It may take a week or longer for someone to answer your question, so be patient.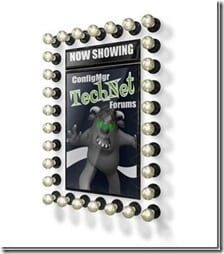 What Makes a Good TechNet Post?
A good post will have:
-A relevant subject heading.
-A short summary which details the exact nature of the problem. This should include, if appropriate, the version information (SCCM/SQL Server/SSRS/WSUS/Server OS).
-A list of the steps you tried.
-A list of all relevant details, including the results of what you tried.
-A link to the log files.
-Appropriate screenshots.
By the way, here's a list of SCCM and Intune forums:

Happy posting to the TechNet forums!
If you have any questions about posting pictures and images or URLs to the TechNet forums, please feel free to contact me @GarthMJ.