In yesterday's blog post, I talked about using Windows Management Instrumentation Command-line (WMIC) to troubleshoot WMI issues. You might be wondering about how to use WMIC for similar issues, so I thought that I would share the steps I take.
From a command prompt, type: wmic path <class name> get *

The command above will retrieve all instances from the es_mirv5 WMI class.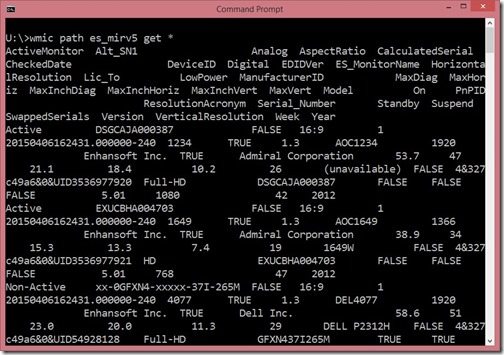 The output above is from WMIC. As you can tell, it is much harder to read compared to the results displayed in wbemtest (see the example below). This is why, if I have the choice, I opt to use wbemtest.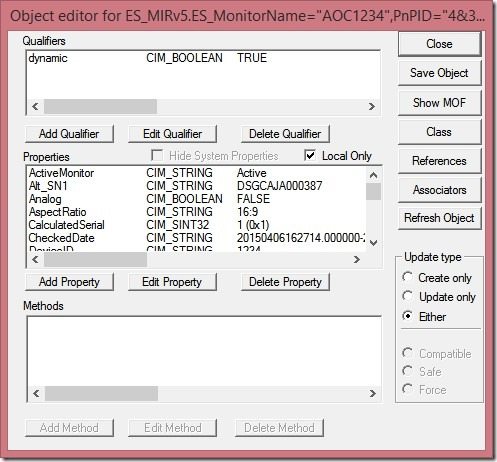 Tip: If you want to read the data in a nicer way, simply pipe the data into a text file and then read it within Notepad. For example, wmic path es_mirv5 get * > Mir.txt