I'm really starting to "dislike" the Windows 10 Edge browser. Recently I made the mistake of upgrading to Windows 10 during a busy week. As part of the process, Windows 10 overwrote a TON of my default settings and replaced them with Edge as the default program.
Windows 10 Edge
I first noticed that something wasn't right when Edge would NOT allow me to login to a website. Seriously, this is an important function of a web browser! I tried to login to the same website with Chrome, FireFox, Internet Explorer, Opera and Yandex. The only browser with the issue was Edge, so I ended up resetting my default browser to IE. Hey, at least IE works!
Next, I needed to finish reviewing some comments within a PDF. Everything worked perfectly in the morning, but not after the Windows 10 upgrade! I found out that Edge doesn't handle comments and I'm going to guess other Adobe Reader options.
I want to stop Edge from interfering in my life! I don't know how to get rid of it completely, but here's how you can reset the PDF Reader option.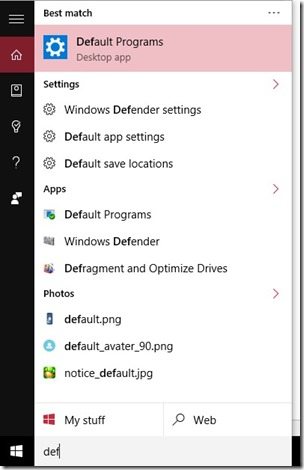 Open Cortana and type the first few characters of Default Programs, then select it.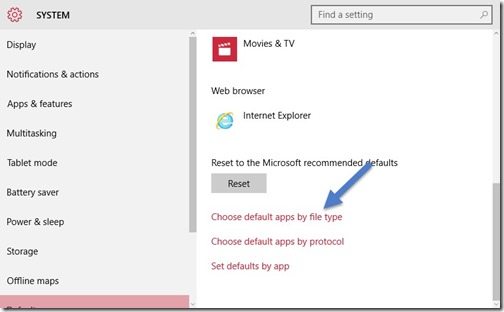 Scroll to the bottom of the page and click on Choose default apps by file type.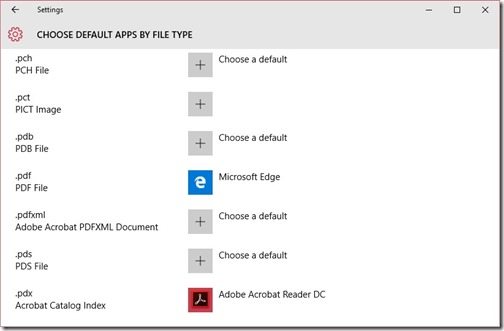 Once it has finished loading, locate the PDF file type and click on Microsoft Edge.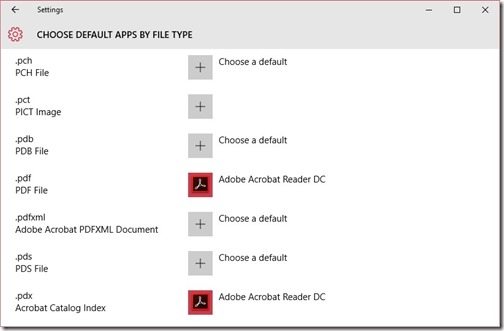 Change the default setting to whatever you like. In my case I changed it to Adobe Acrobat Reader DC. Now I can complete my work!
With that last step you are one step closer to getting rid Microsoft Edge as the default setting to everything! If you have any questions about this post and how to reset the PDF Reader option in Windows 10 Edge, please contact me @GarthMJ or leave a note in the comment section below.