If you are like me, you live and die by Add Remove Programs (ARP). I'm constantly checking it for SQL Server Reporting Service (SSRS) reporting purposes. In System Center Configuration Manager (SCCM) 2012, when I recently checked Resource Explorer for an application and noticed that ARP was missing, I was concerned. All of a sudden, I thought that there was a problem with my client, which happen to be my personal laptop!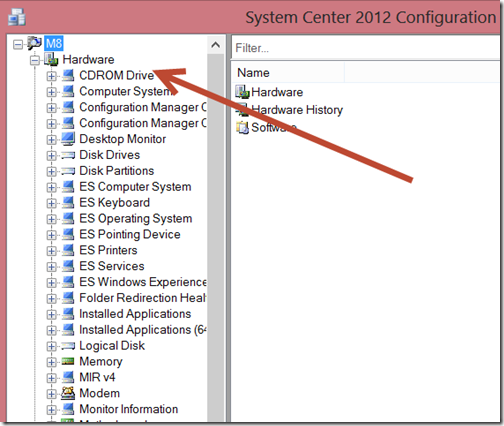 After that, I quickly checked the database and noticed that all the data for ARP SQL views still existed! I could see all the ARP main views are:
dbo.v_GS_ADD_REMOVE_PROGRAMS
dbo.v_GS_ADD_REMOVE_PROGRAMS_64
dbo.v_HS_ADD_REMOVE_PROGRAMS
dbo.v_HS_ADD_REMOVE_PROGRAMS_64
dbo.v_Add_Remove_Programs
So, it made me wonder what happened within Resource Explorer then?
Where are Add Remove Programs?
It turns out that Microsoft in SCCM renamed ARP to Installed Applications and Installed Applications (64) when I upgraded to Configuration Manager (CM) 2012 SP1. You can see this within the two screenshots below. M8 is within a CM12 site with SP1 and CM12-Clean is CM12 RTM. So, don't worry about your ARP data because it is still there, it's just hiding! Or should I say renamed!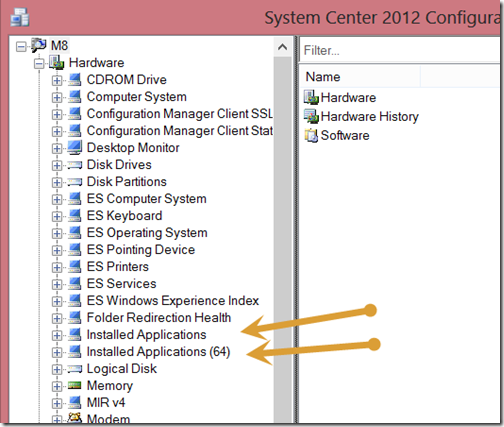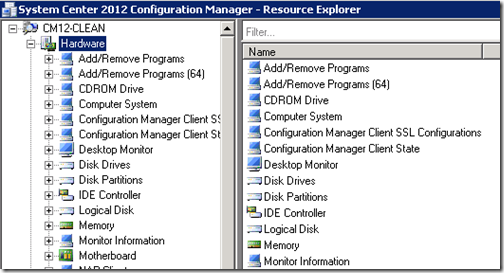 This is one of the small nuances that you will see between SCCM version. My guess as to why they did this was because Window team also renamed Add Remove Program to Program and Features within the Control Panel. Therefore it make sense that SCCM team to rename the nodes within Resource Explorer to to ensure consistency. There is you ever hear someone like me talk about ARP data we are talking Installed Applications or Installed Applications 64.
I personally prefer the ARP data within the report over the built-in AI data. I find it far more reliable and flushed out vs the AI data.
Don't forget that you can subscribe to my RRS feed to stay on top of the latest trips and tricks. If you have any questions, please feel free to touch base @Garthmj.