If you are like me, you live and die by Add/Remove Programs (ARP). I'm constantly checking it for reporting purposes. So, when I recently checked Resource Explorer for an application and noticed that ARP was missing, I was concerned.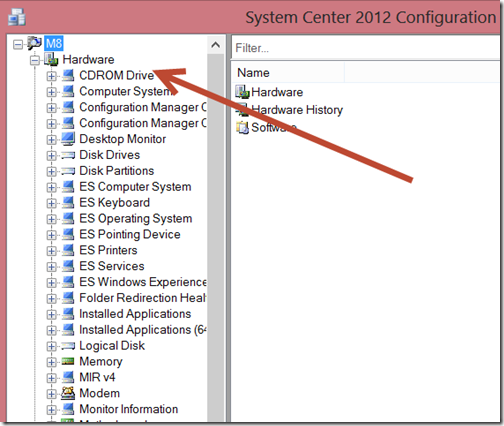 I quickly checked the database and noticed that all the data for ARP still existed! So, it made me wonder what happened?
It turns out that Microsoft renamed ARP to Installed Applications and Installed Applications (64) when I upgraded to Configuration Manager (CM) 2012 SP1. You can see this within the two screenshots below. M8 is within a CM12 site with SP1 and CM12-Clean is CM12 RTM. So, don't worry about your ARP data because it is still there, it's just hiding!