So are you like me and don't understand why MSN has to sit task bar taking up real estate? Well here is the answer to fix this big annoyance!
First browse to Messenger directory
32bit: C:\Program Files\Windows Live\Messenger
64bit: C:\Program Files (x86)\Windows Live\Messenger
Find msnmsgr.exe, right click and click Properties
Select the Compatibility tab
Select Run this program in compatibility mode for: Windows Vista (Service Pack 2)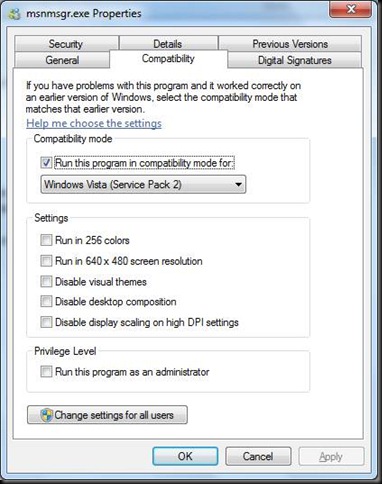 Reboot
Once you reboot you might have to unpin it from the task bar but it will no longer sit on the taskbar!
Hooray for small miracles!