I don't need to tell you that Configuration Manager administrators wear many hats and perform several tasks. One of those tasks is managing users and computers in Active Directory (AD). When I needed to perform this task, I noticed that Remote Server Administration Tools (RSAT) were not installed on my Windows 8.1 x64 PC, so this blog post will show you how I set-up RSAT. Hopefully, these steps will save you some time if you encounter a similar situation.
First, download RSAT 8.1 from Microsoft's site to your source folder. https://www.microsoft.com/en-us/download/details.aspx?id=39296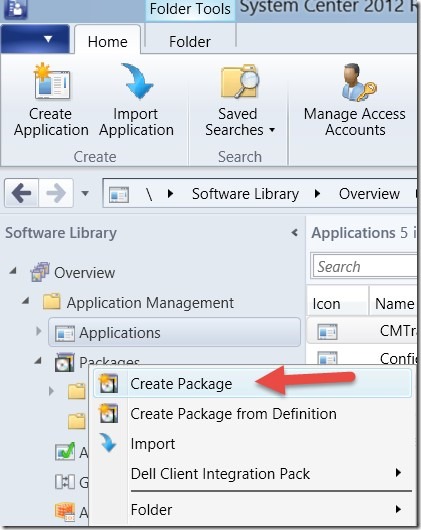 Under Software Library, select Packages and then right click on Create Package.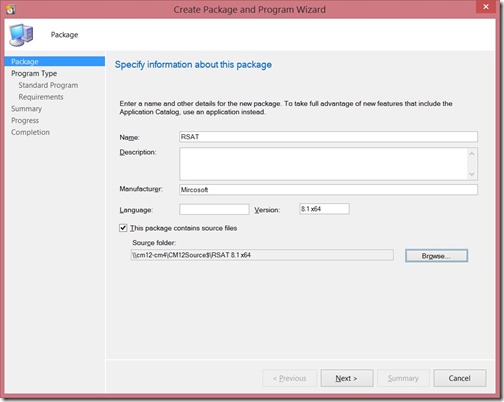 Fill in the details for RSAT and click Next.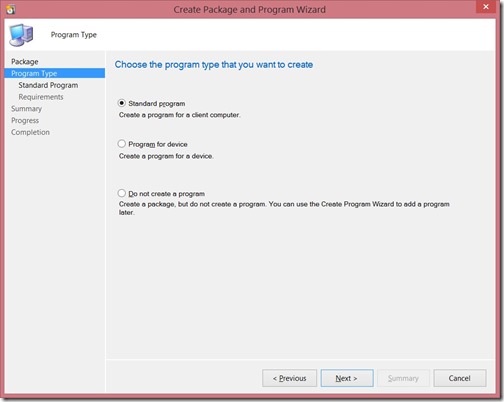 Select Standard program, and then click Next.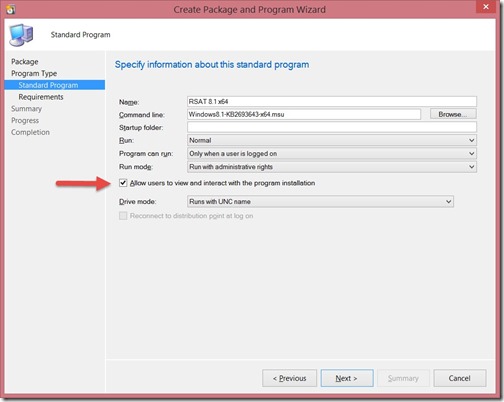 Fill in the program Name and Command line. Select the Allow users to view and interact with the program installation check box, and then click Next.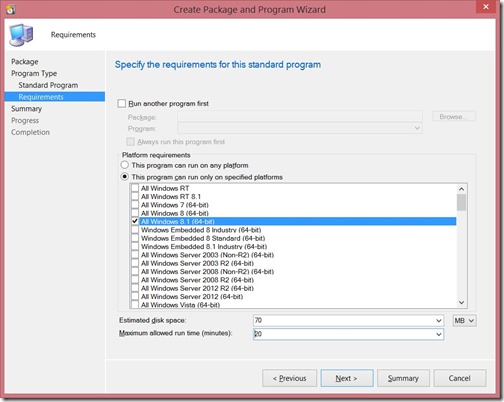 Since this version of RSAT is only for Windows 8.1 x64, select the All Windows 8.1 (64-bit) option and also set the Estimated disk space to 70 MB and the run time to 20 minutes.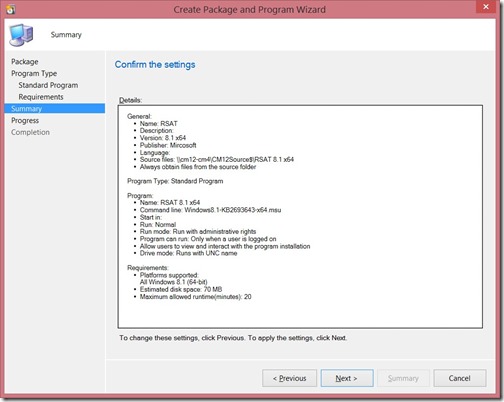 Click Next.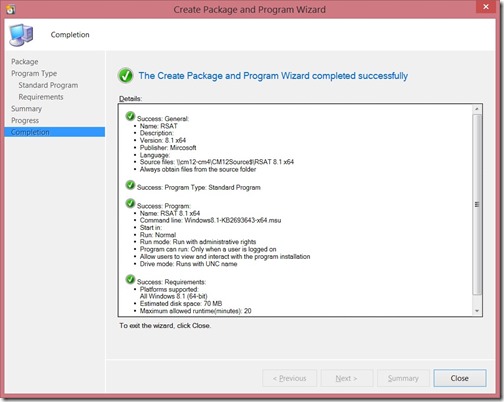 Click Close.
Treat this as you would any other deployment by distributing the content and deploying the advertisement to the appropriate collection. I would normally make this an Available Advertisement, so that I can pick and choose which PCs it will get installed on.