Today I was trying to use the Remote Assistance from ConfigMgr, I keep getting a error message Your Offer to help could not be sent see screen shot below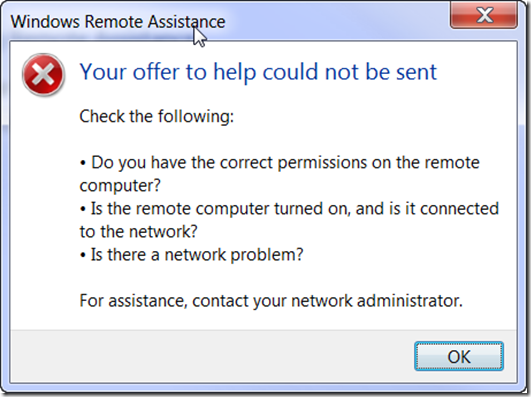 Of course I did the normal troubleshooting stuff.
· Check the GPO to ensure it was enabled
· Pinged the server
· Mapped a drive to the server
· Etc.
Eventually I checked the server itself and notice RA was not enabled, so I tried to enabled it. and got a new error message Unable to locate remote assistance. The remote assistance feature may not be installed on this machine. I quickly learned that on Windows 2008 that Remote Assistance is a feature that is NOT installed by default! Once I add it to the server, all was good.