Often managers or other non-SCCM administrators need access to ConfigMgr reports and nothing more. In this case, if you are running ConfigMgr 2007, perform the following steps to set-up this type of permission:
Open the SQL Server Reporting Services (SSRS) homepage.
On the Home folder, click Folder Settings.

Click New Role Assignment.

Enter the group or user name and check Browser.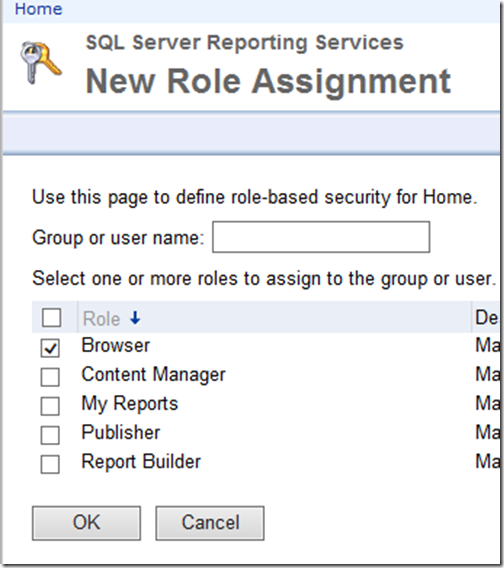 Click OK.
With this done, users with low rights can now access the reports.