Earlier this year I setup a disconnected environment to install System Center 2012 R2 Configuration Manager (ConfigMgr) where the Windows Assessment and Deployment Kit (ADK) for Windows 8.1 was a requirement. After a quick search I couldn't find any details about how to go about this process. So, I decided to put together this blog post to help you download and install ADK 8.1 in case you find yourself in a similar situation.
I will show you the steps I took, first downloading the ADK from a connected environment and then using the resulting download for the disconnected environment.
Heads up! Everything that you could possibly need for the ADK will be downloaded, so this is a really big download.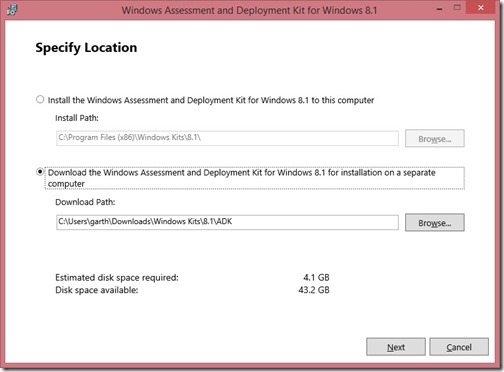 From a computer with internet access, run the ADK 8.1 Wizard and select Download the Windows Assessment… then click Next.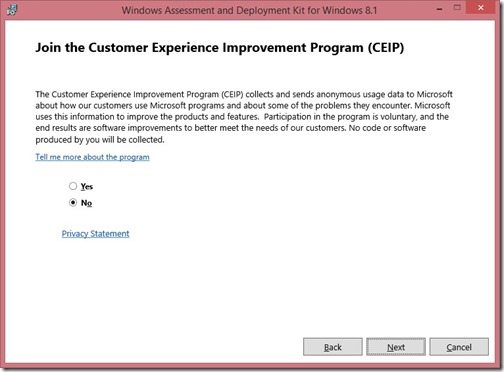 Click Next.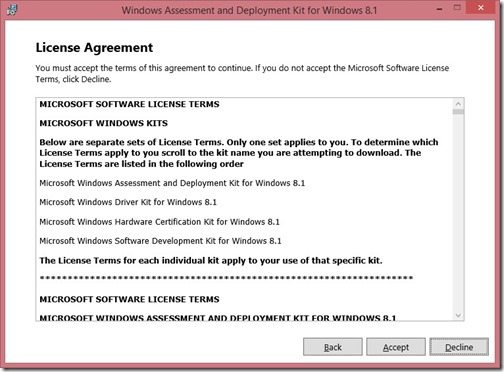 Click Accept.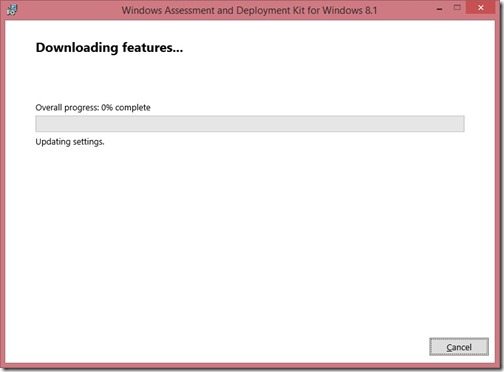 Wait for the download to complete.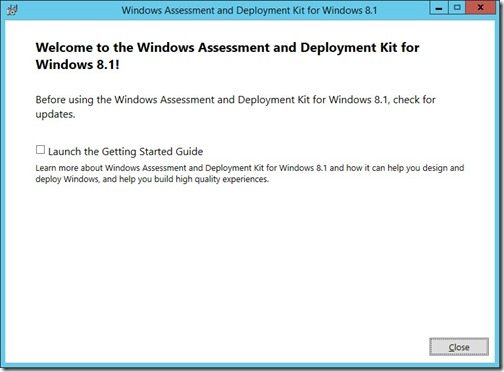 Click Close.
Now that everything for the ADK is downloaded, copy the entire folder to your disconnected environment and run the ADK setup normally.
If you have any questions about how to download and install ADK 8.1 in a disconnected environment, please contact me @GarthMJ or leave a note below.