There is a short cut from Harrah's to the Sands expo.
1. Starting at the Reception desk , exit Harrah's Turn left
2. Go to the Bus area
3. Near the end of the Bus area, look for the ramp to the Sands Expo (there is a sign)
4. Like this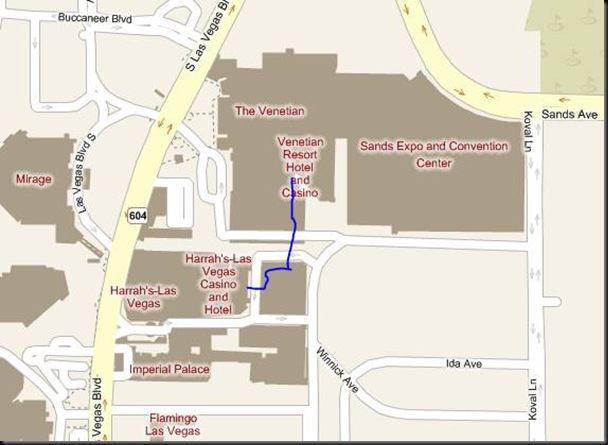 5. Walk through the parking garage.
6. Take the elevator to the 3rd level
7. You end up near the blue star
8. Go down the Escalator (next to 12 on the map above)
9. Now this is where you should meet up with anyone staying at the Venetian as it is right next to the Elevators to their rooms. See blue star below.
10. Finally keep to the right all the way to the Expo. This shaves off at least half the distance vs going the street way.